New Zealand is a nation of small to medium enterprises, with SME's accounting for over 97%* of all New Zealand businesses.  For that reason, when we say Odoo is the best ERP for NZ businesses, we do so with the knowledge that the majority of those businesses are small to medium enterprises. This is an important distinction because Odoo ERP caters particularly well to SME's due to it's focus on affordability, innovation, customer experience and flexibility. 
That's not to rule out Odoo for large enterprise either. Rather, this modern ERP software has the business scope to suit companies of all sizes which is particularly unique and largely due to the low total cost of ownership.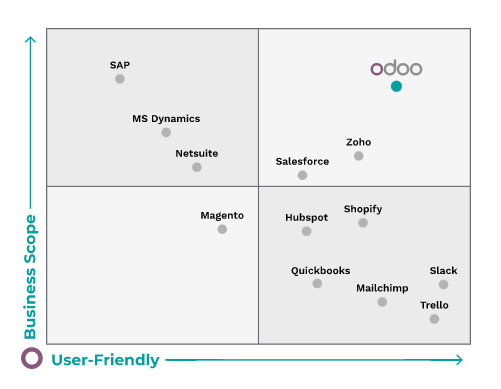 A small enterprise in NZ is generally a small business with 20 employees or less. Medium enterprises are those with 20 to 100 employees and that leaves large enterprises which are those businesses with more than 100 employees. 
The pandemic has fueled the acceleration of many businesses toward digital transformation, with 89% of APAC organisations* having already adopted, or planning to adopt, a digital-first business strategy.
In our experience, the biggest driver for NZ businesses committing to a digital-first business strategy is to better manage business performance through data availability and analysis. Followed closely by the need to increase their understanding of customer needs. Budget restraints however, are a common concern when it comes to new technology solutions and enhancements. 
*2021 IDG Digital Business Research | APAC 
Why is Odoo the best ERP for NZ businesses? 
For SME's in particular, affordability is a major hurdle in implementing an effective ERP system. Often, they rely on multiple vendors and software solutions to take care of customer relationship management (CRM), accounting, marketing automation, warehouse management, human resource management and more.
When multiple vendors and software solutions are used as a compromise for an affordable ERP system, productivity is impacted, reliable data is scarce, time is wasted, and total cost of ownership across a growing tech stack often grows undetected. Each team or department unintentionally develops their own systems and processes that don't integrate with the rest of the business and silo's begin to entrench and threaten growth. 
Where total cost of ownership is the highest concern for most NZ businesses searching for the better ERP software, an uncomplicated pricing structure is important. Odoo offers a simple online calculator, based on a per user, monthly charge. No matter how many business applications you require, the per user subscription charge won't change. That's a huge advantage over other players in the market and offers the biggest bang for buck. 
In comparison to software solutions like Netsuite, SAP, ERPNext, Oracle and Microsoft Dynamics, Odoo is extremely cost effective and the most affordable, comprehensive ERP solution available today.
Combined affordability, breadth of functionality and ease of use make Odoo the perfect ERP for NZ SME's, not just large enterprises.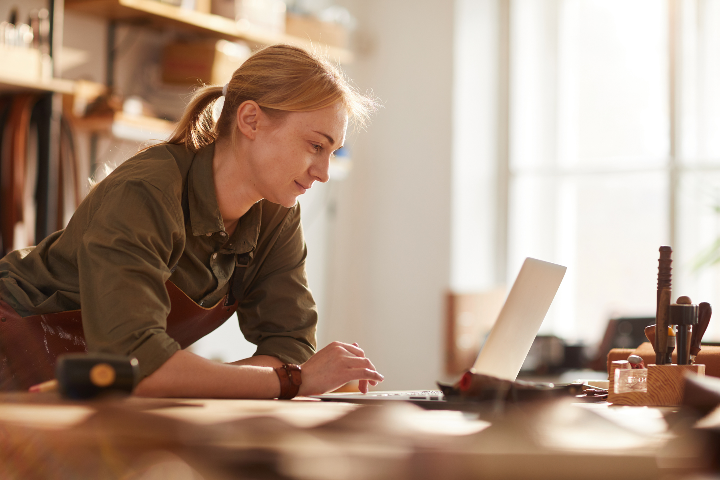 How Odoo helps NZ businesses keep up with the pace of technology
Keeping up with the pace of technology is cited as a top issue facing NZ businesses within ANZ's 2019 Business Micro Scope survey and continues to be a concern for NZ businesses we engage with. Odoo releases new and advanced features each year, developed by a large base of developers who are committed to evolving the business software to better meet customer needs whilst keeping ahead of technological changes across industries. 
Remote working and mobility make cloud ERP particularly important for NZ SME's. Cloud software offers the space and network bandwidth on a remote server which replaces the need for installing or maintaining hardware and software. Your data and business operations are then accessible at all times, from any device with the added security of dedicated IT teams managing the servers at a fraction of the cost due to the shared cloud environment.
There are instances however, when businesses prefer to keep their business management software on premise, especially if the capital expenditure on hardware has already been made. There will be no right or wrong answer as it all depends on your business requirements. It is beneficial therefore that Odoo is available as both cloud or on premise.
With annual version releases, all Enterprise users have access to innovations and improvements across the entire suite of business management software (search Odoo Version 15 on Youtube for countless examples). This reduces the burden on businesses to keep up with technological changes by making such technology accessible, and easy to install. Best of all, aside from any costs associated with installing the latest version, there is no extra cost in upgrading.
"It's no longer the big beating the small, but the fast beating the slow". 
Eric Pearson - CIO, International Hotel Group
Meet customer expectations with a world leading open-source CRM system
Forbes rated Odoo CRM the 2nd best open-source CRM in 2022,  proving the CRM module to be a strong and affordable out-of-the-box solution. This is important for New Zealand businesses as consumer expectations continue to rise, with customers increasingly comparing the service they receive to global brands. To keep up, NZ businesses are looking for CRM software that will improve customer centricity and deliver accurate, real time data to drive better decisions. 
The seamless integration of Odoo CRM with all other business applications delivers on the needs of NZ businesses to become fully integrated organisations, while delighting sales and marketing teams alike with the tools they need to be the best in their field.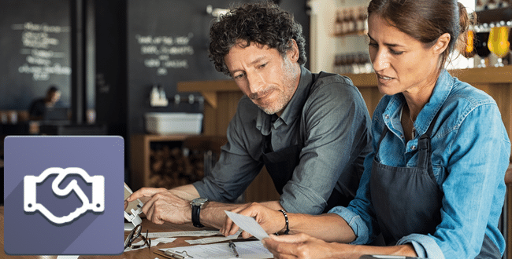 Odoo's modular design is affordable, flexible, and supports rapid growth
With the release of version 16 in 2022, the full suite of Odoo business apps is now available at a single, per user, per month price. Now, no matter how many apps you use, your monthly charge will only increase when your business does.
The modular, 'add as you go' design of Odoo allows New Zealand businesses of any size to implement an ERP solution in stages, addressing key requirements and continuing to do so as the business changes and grows. When you 'add as you go', you're also 'paying as you go' when it comes to implementing the software. Rather than investing in the entire solution at once, pay only for what you need, when you need it. Not only does this support business growth by allowing SME's access to powerful ERP software, it also supports rapid growth because that software is reliable at scale.

Odoo's open-source nature drives innovation
Open-source software has never been a leader in the NZ market and most businesses are still very much Windows based. The problem with this for NZ businesses however, is that proprietary software by nature, is expensive. Licensing and customisation costs often price smaller businesses out of the market and this is where Odoo has aimed to scoop them all up. 
Most ERP's are not open source. This means the IP rights and ownership belong to a specific company. Should you require customisations to tailor the software to your unique needs or add functionality as needs change, the owner or company who created the ERP software must do it for you. Similarly, if the owner or creator of the ERP software develops a new version, they may announce that a certain version or later will be supported going forward, making all others obsolete. With no support, this can force an upgrade (which of course is not free).
Open source ERP on the other hand means that full access to the source code of the software is available and customisations can be developed at a fraction of the cost of proprietary systems. When upgrades are made available, they are optional and can be installed with minimal charges too. 
Naturally, with Odoo being open source, there is an entire community of developers working worldwide to customise the software to the needs of their customers. The 'give and take' nature of this community means thousands of free apps and customisations are already available.
The performance of NZ's small enterprises is often referred to as the 'engine room of growth', particularly due to their creativity and innovation. The ability to customise software to unique or local needs supports and encourages innovation, enabling businesses to mold the solution to best fit their requirements. Enabling rather than inhibiting innovation in business processes is therefore an important attribute of Odoo for NZ businesses.
If you're not sure that Odoo ERP will work for your SME, book a demo with us. We'll show you, with industry specific insights what the software can do for you. 
Seeing is believing
If you like the sound of Odoo but want to see how it would work for your business. Request a demo today, we'll show you.