Leverage Our Expertise in Manufacturing
Tired of managing multiple software applications that don't work seamlessly together? Is Excel becoming more of a headache than a helpful tool? You're not alone!
At Wedoo, we understand the challenges manufacturers face when dealing with fragmented systems and legacy software reaching their end-of-life. The good news is, we have a proven solution that has transformed the efficiency and visibility of many companies like yours.


Improve Production Performance & Quality
Improve equipment utilisation and efficiency with real-time reporting.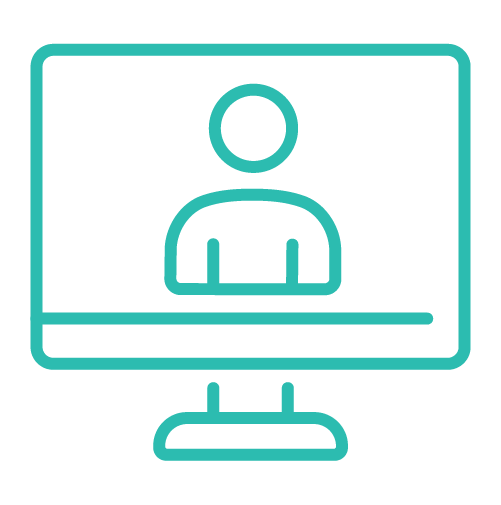 Meet Needs for Data Transparency
Data that is both precise and accessible across sales, production, warehousing, procurement, and finance.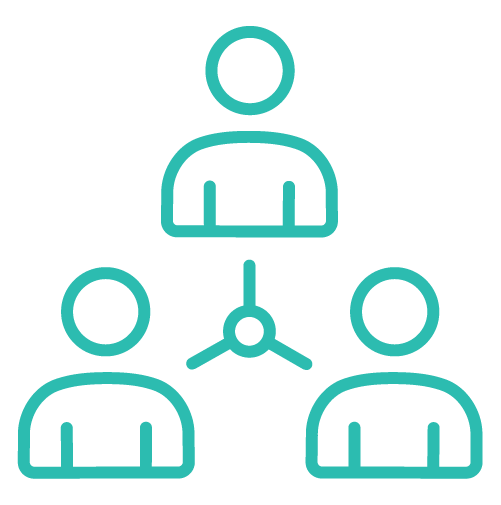 Access Anywhere, From Any Device
Display worksheets and quality alerts to workers during operations, where they need it.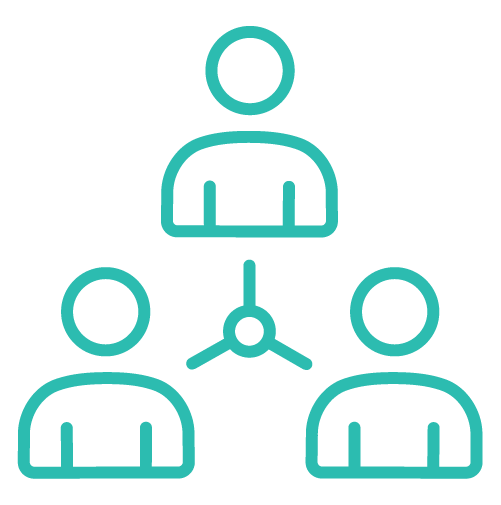 A Complete View of Your Business
MRP, Quality, Maintenance and PLM fully integrated with all business apps in one platform.
Wedoo Odoo: ERP for Manufacturing
Read our deep dive into Odoo's open-source ERP software suite for manufacturing.
Greater Control
Odoo's BOM tools allow us to accurately manage the manufacturing process and the suite of Manufacturing, Accounting, Invoicing, Sales and Purchasing apps have helped us achieve greater productivity for the business overall. I highly recommend Odoo ERP and the team at Wedoo who we have had the pleasure of working with for over 10 years now"
Previous
Next
Your Path to Streamlined Operations
Our Odoo-powered manufacturing solution will revolutionise the way you do business. From basic Bill of Materials and MRP requirements to the more complex process manufacturing and discrete manufacturing requirements. With Wedoo, you'll unlock real time insights, and heightened control over your entire operation.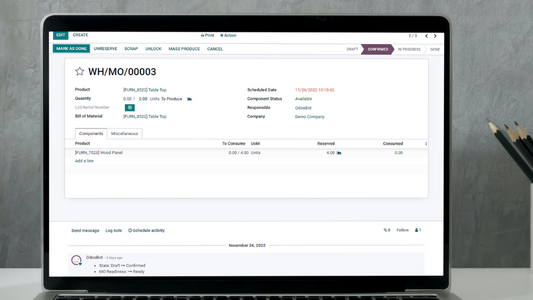 Easy to view control panel
Well-designed control panel that enables all users to easier track time, display worksheets, register production, integrate quality checks and record serial numbers.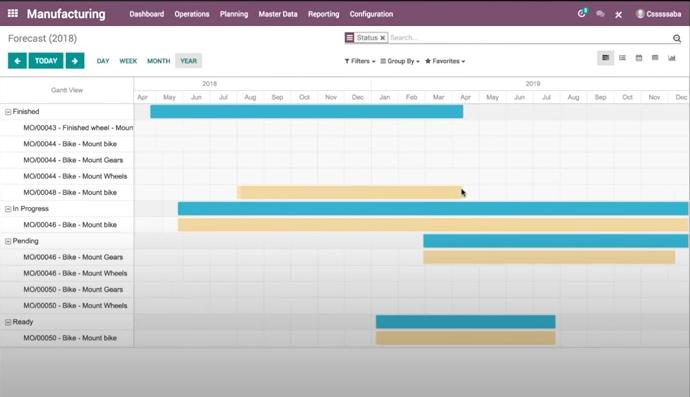 Optimise inventory levels
Use make-to-order rules, minimum stock rules or the master production schedule to automate procurements. Let the scheduler compute everything for you. Use routes, constraints and lead time to optimize inventory level and avoid shortages.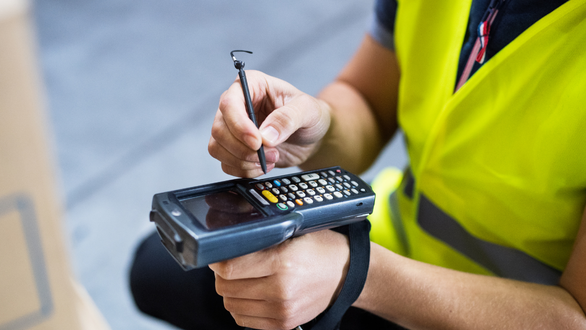 Barcodes made easy
Whether you use lots, serial numbers or unidentified products, you can use barcodes to speed up operations at every step

Introducing Odoo MRP
The open-source and comprehensive manufacturing resource planning software that was awarded easiest admin 2023 by G2.
Odoo MRP is the comprehensive solution that top manufacturers use to stay competitive in today's landscape.
Learn more about this tool or reach out for a demo today.
Join the Ranks of Thriving Manufacturers & Distributors
Discover the confidence that comes with having a powerful, reliable, and cost-effective manufacturing software solution. You'll sleep easier knowing Wedoo's got your back with dedicated, around the clock support.
Take the first step toward optimised efficiency and enhanced visibility like these fine manufacturers and distributors have. Get started, reach out to our team today!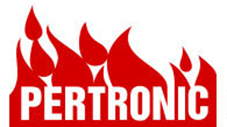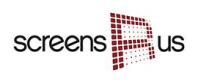 NZ Custom Manufacture & Install Business Transforms with Odoo
Let us share with you the inspiring success story of a kiwi manufacturer that partnered with Wedoo and leveraged Odoo to transform their business. Discover how they streamlined processes, increased efficiency, and achieved remarkable results.
Read their success story now and be inspired to take your own SME to new heights.
Book a Consultation
Like what you see in the Odoo product? Complete the form below and an Odoo expert with expertise in your industry will be in touch.
---